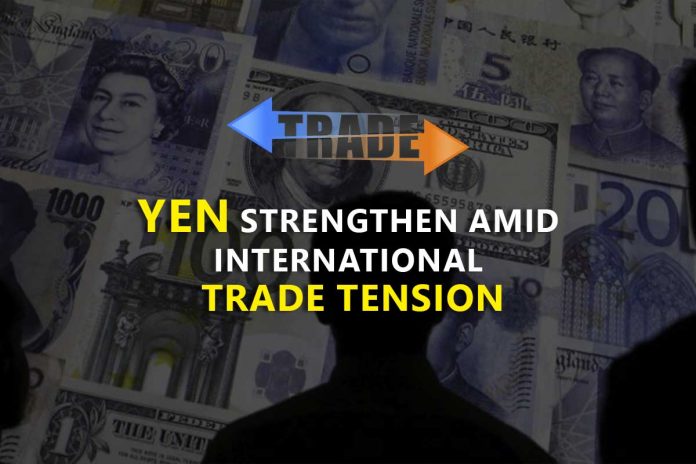 The tension between the US and China is affecting international trade in many ways. One of them was the drop in US dollar rate against safe-haven currency Yen. As the Trump administration is planning to impose possible restrictions on capital flow into China, so investors are flocking around the safe-haven currencies like Japanese Yen.
Currently, the Yen stands at 106.94 against USD. This price has achieved by the 0.32% drop in the American currency. As the world's biggest creditor nation, Japan will benefit massively throughout these geopolitical and financial stressful situations.   
The tension breaks in before the resume of the top-level discussion between China and the US in Washington DC. The top-level representatives include Chinese Vice Premier Liu He and U.S. Trade Representative Robert Lighthizer and Treasury Secretary Steven Mnuchin. 
Chinese observers and analysists do not found this tension before such high-level meetings encouraging the US-China trade relationship. Minh Trang, a senior currency trader at Silicon Valley Bank in Santa Clara, California, echoed this statement and said, "This obviously is not a good precursor before any type of negotiations."
Due to the global tension in trade, the US production market dropped that led the Federal Reserve to cut down the interest rate. It also affected the drop in the USD rate against Yen.