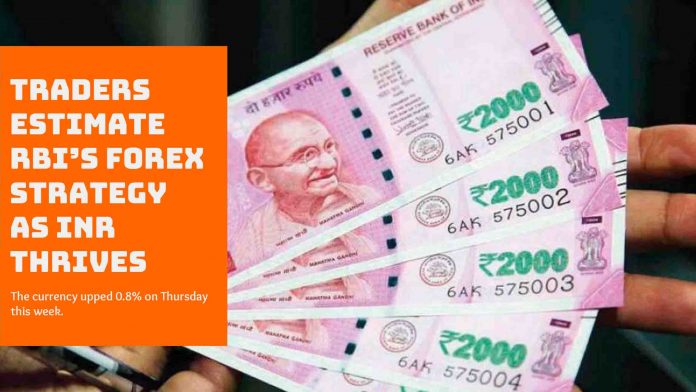 The currency upped 0.8% on Thursday this week. Traders are attributing strength to the inflows from giants like Reliance Industries Ltd stake sales as the Reserve Bank of India steps away from buying dollars. A strong inflow and low oil prices took the rupee upwards following a decliner in the past six months.
"India's balance of payments surplus is one of the strongest in recent years, and we see that continuing to support the INR. While the central bank is likely to continue with its reserves building, historically, they have not targeted specific levels," said Divya Devesh, head of ASEAN and South Asia FX research at Standard Chartered in Singapore.
Funds worth $4.2 billion has been collected from the overseas into the Indian stocks in the earlier of June. Jio, Reliance's unit platform has collected about 16 billion U.S dollars by stake sales. The Intel Corp agreed to pay JIo $253 million (1,895 crores in Indian rupees) to co-operate with them.
The Reserve Bank of India has been purchasing dollars to build reserves despite the gush of inflows. The surge past $500 billion due to the purchase. The central bank has bought about $17.2 billion in the seven weeks of June.
According to Divya Devesh, the reserving the capital might slow down the rupee's ascension but it wouldn't stop gains amid the weakness in the US dollar. He also recommends investors to short the transaction between USD and INR keeping a target of around 73.50.