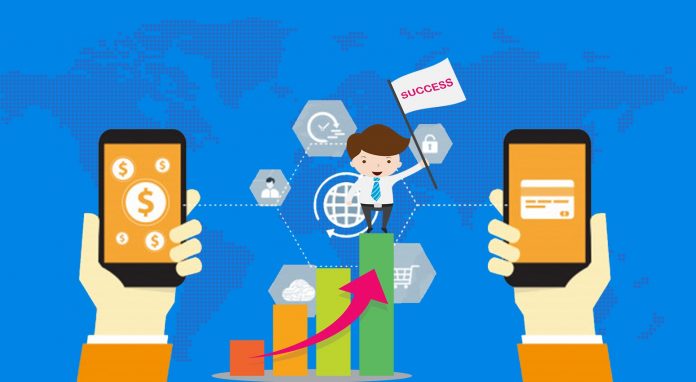 Ria Money Transfer is one of the prominent money transfer providers in the world. It's a subsidiary of Euronet Worldwide, Inc. Ria Money Transfer started in 1987, and since then has become one of the biggest players in the money transfer industry.
We will tell you how it works and gives you a thorough Ria Money Transfer review. After reading this, you will be able to decide if you should use Ria or not.
What is Ria Money Transfer
First of all, let us tell you some things about Ria Money Transfer. Ria opened in 1987, it was acquired by Euronet Worldwide in 2007. Its headquarters is in California, USA. Ria is currently the third-largest money transfer service in the world. According to their official website, Ria currently provides its services in 160 countries with more than 389,000 locations worldwide. Among those countries, only 5 countries have physical locations and online sending options.
So, for instance, if you are sending money from any of these 5 countries, you can either go to a physical store, or you can sit back at your home and transfer the money online from your accounts. Those countries are- USA, Canada, UK, Australia, and Spain. There are a total of 161 "Receiving countries". The countries where Ria has physical locations but don't have online sending options are-
Ukraine
Poland
Sweden
Norway
Netherlands
Luxemburg
Kosovo
Chile
New Zealand
Belgium
Denmark
Finland
France
Germany
Ireland
Italy
With this many countries under their radar, Ria is very handy to use. Ria offers bill payment, mobile top-ups, prepaid debit cards, check cashing, and money orders. With the Ria global money transfer, you can send/receive from the longest distances in the world.
Recent Ventures of Ria
Ria opened its businesses in Africa in 2010. In the same year, Ria started working in the Post offices and in 2014, they made a partnership deal with Postbank, which is also owned by the Kenyan government. This partnership allowed the bank's customers from all its branches to send and receive money using Ria.
Ria continues to expand its operations with postal partnerships with underdeveloped nations. In 2011, Ria reached the 100,000 paying and receiving agents worldwide milestone, and opened its hub in Mumbai, India. In the next year, it opened its hub Chile. Walmart-2-Walmart Powered by Ria was launched in 2014 in the USA.
This is a Walmart money transfer service for Ria's USA customers. This service allows its users to transfer money to and from more than 4,800 stores at a competitive price. Walmart-2-Walmart powered by Ria won the "Best Cash Innovation" Gold Award at the PYMNTS Innovator Awards in 2015. In 2016 the company extended its relationship with Walmart to Latin America and partnered with Walmart Chile to offer money transfer services through selected Líder brand supermarkets.
How Ria Money Transfer Works
The best money transfer companies work the fastest and Ria is one of them. Ria transfers your money within 10 minutes. With Ria, you can transfer money in 3 ways- In-person, By phone, or Online. We'll tell you how each of these works.
In-Person: As said earlier, Ria has more than 389,000 locations worldwide. If you want to send money in person, at first you need to show up at your nearest Ria store or agent location. After that, you talk to the teller and tell them where and how much money you want to send. He/she will take your information and introduce the data into Ria's system. That is it! Your money will be available in as little as 10 minutes.
By Phone: To do this, you need to register/open an account on Ria's website. It won't take more than 3 minutes. From then on, you can just call an agent and transfer your money easily.
Online: This is the swiftest way you can in which you can transfer money through Ria. This is called Ria money transfer send money online. But keep in mind, you can only do this from 5 countries- USA, UK, Canada, Spain, and Australia. Ria is working to increase the number of countries with online money transfer services.
To send money from online, you need to first register, then log on to your account and select the country you want to send money to, then select the delivery method and provide the recipient's information, after that, provide the amount of money. And you are done. If you send money from those countries, you can do it from anywhere- work, home, school, etc. You just need a Laptop/PC or a smartphone/tab and internet connection.
Ria Money Transfer App
For customers who want to transfer money via their phone, Ria has developed an app. The Ria app is available both in iOS, and Android. You can download the Ria Money Transfer App for Android from the Google Play Store, and the Ria Money Transfer App for iPhone from the Apple Store. After downloading and installing the app, register your account. When you want to send money through the app, log on to the app with either facial recognition or fingerprint sensor.
If you want to send money from your Debit or Credit Card, snap a picture of your credit card, and the app will automatically take you to the send money option page. On that page, fill up the needed information, e.g. which country you want to send your money to, how much money you want to send, which account you want to send money from, how the recipient will get the money, etc.
Then choose the most convenient location for the recipient to get the money and you are done. On the next page, the rates and fees will appear so you can see that there are no hidden charges. After you send the money, you can share the details of your transaction with the recipient; you can also track the money with Ria money transfer tracking to know exactly when the money is reaching the recipient.
Why You Should or Should Not Use the Ria Money Transfer App
First of all, the app is convenient. Much like other money transfer apps, the Ria app is easy to have on your phone than carry money around in your pocket. Secondly, it's fast. With the Ria money transfer app, you can send money in as few as 10 minutes. Thirdly, it's easy to use. The app is very user-friendly and doesn't have unnecessary options. You can easily navigate the app and make swift transactions.
Lastly, the app is very secure. Ria has the Extended Validation SSL Certificate, and the app meets the payment card industry security standard- PCI. But, regardless of all that, the app is not very well-received by its users. At the time of writing, the app has 3.6 out of 5 in both Google and Apple Store. While some users are happy with the app and called it "awesome", "loved it", others called it, "terrible", and "requires multiple log-ins".
Ria Money Transfer and Currency Exchange
On Ria's website or app, you can check the currency exchange rates. Enter the currencies you want to see the rate for and they will show you the rate. If you want to exchange currency through Ria, you can do that as well. To do that, you have to make a currency exchange online booking and later go to a Ria store and collect the money. First, you choose the destination currency, then choose the date and the Ria branch you want to collect money from, lastly, confirm your booking.
Ria accepts payment in both cash and Debit/Credit cards. Keep in mind, Ria doesn't allow you to exchange every currency and there is a limited number of branches and locations where you can collect the money. You can find out if Ria lets you exchange your desired currencies and the location where you want to collect money from is available or not on their website or on your Ria money transfer app.
Ria motivates its users to use more the transfer service by offering Amazon gift cards or other similar offers. It also gives the first time users the Ria money transfer first-time offer sometimes when one of your referrals use the Ria money transfer service, they give you a coupon or gift card.
Ria Money Transfer Customer Service
If you need any help understanding how Ria works or want to talk to Ria agents, there are a few ways to do that. Ria makes sure that no customer query goes unanswered. If you want to seek help from Ria customer service, you can call their customer service team at 1-877-443-1399. If you want agent support, call at 1-800-343-3831.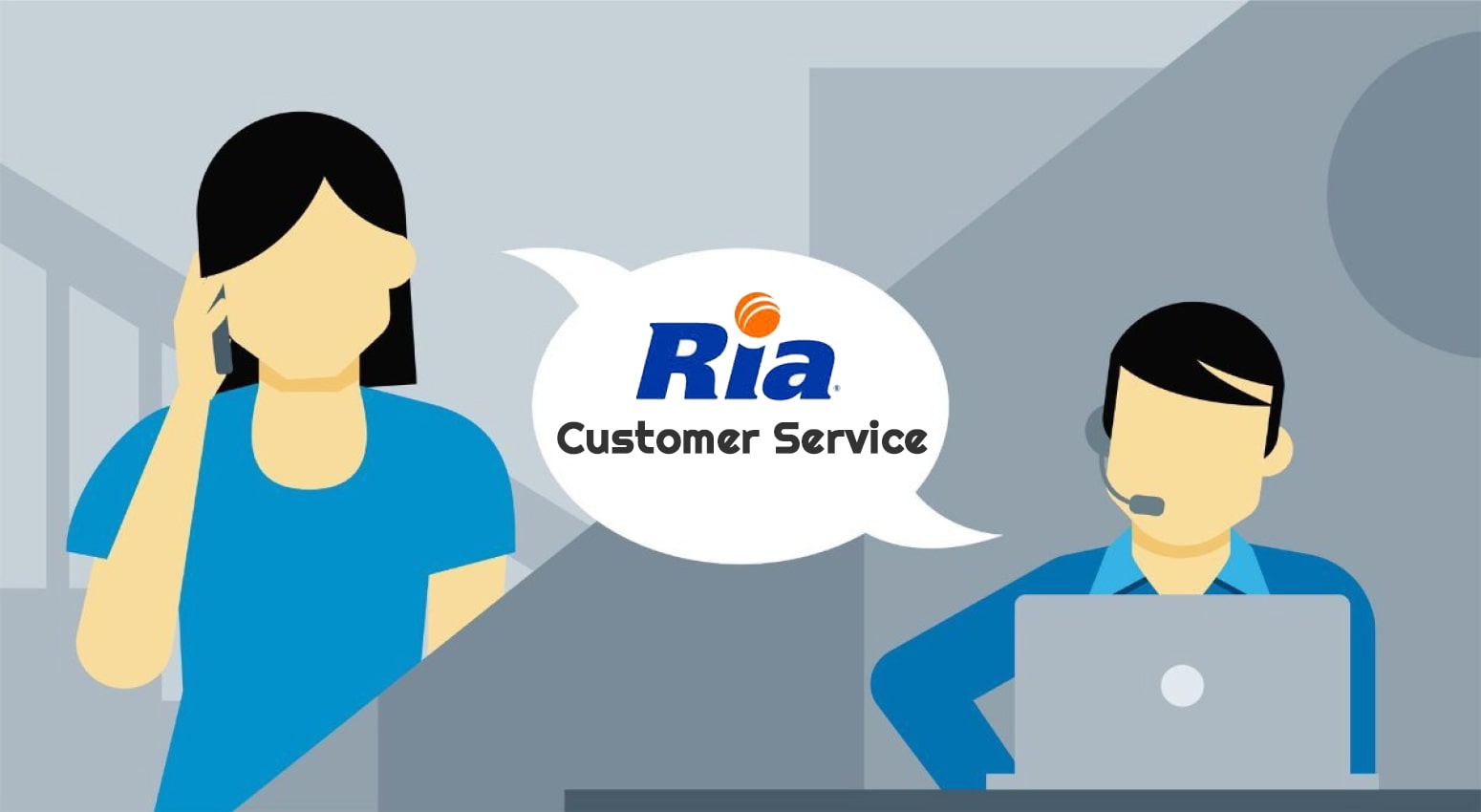 Both of these numbers are for callers residing in the USA. If you have any queries, you can email them at customerservice@riamoneytransfer.com. You can also chat with them instantly from their FAQ page.
Ria's Reputation
Usually, before using a new platform, people like to see what others are saying about that. To know about Ria's reputation, let's take a look at Trustpilot's website. According to Ria's page in Trustpilot, the money transfer service is "Great", with 4 out of 5 stars. There are 2,982 reviews and 69% of them gave it 5 stars.
Pros of Ria Money Transfer
We hope you know much better about Ria money transfer service now than you did before reading this. With that being said, let's jump into the pros and cons of Ria. Firstly, let's take a look at the pros.
Ria has a vast global network with businesses in 161 countries and more than 389,000 branches. This allows a lot of people to use their service.
You can send money to many underdeveloped or middle-income countries.
There is no fixed minimum amount.
The transfer of money is fast with as little as 10 minutes.
You can track the money in real-time.
Offers foreign currency exchange in some countries and branches.
Cons of Ria Money Transfer
Now let's take a look at some of the drawbacks to using Ria Money Transfer.
Ria's exchange rate is not competitive enough.
There is a limit to the most amount of money you can send. $2,999 per day, and $7,999 for a 30 day period.
For larger than $7,999 transaction, you can't do it online. You have to visit an agent.
Sending money through a bank may take as many as 4 days.
If you are paying by card, the fee will increase.
Conclusion and Our Final Verdict on Ria
Like every other money transfer services, Ria has its own set of advantages and disadvantages. Ria is a world-renowned company with 30 years of experience in the money transfer industry but sometimes experience is not enough to gauge customers. With technology being so handy, and more and more competition, a company has to do a lot to stay in the game.
Ria has a vast global network with lots of branches but its rates are higher when compared to Transferwise or WorldRemit. You can opt for them if you want better pricing. But, if you want to have a quick transfer of your money to lots of different countries in the world, you can give Ria a shot.
Ria Money Transfer Review
Security

User Friendliness

Fees & Rates

Network & Coverage

Customer Service
Summary
Ria is one of the largest money transfer providers in the world. They provide comprehensive currency exchange services through a large network of dedicated shops and affiliate agents around the globe.
Ria has a local presence in over 140 countries throughout Europe, Asia, North America, Latin America, Africa and Oceania. In addition to providing local money transfer and currency exchange services at brick-and-mortar locations, they also provide a dedicated online platform. Customers in the U.S., UK, Spain and Australia can use Ria's online services to send money internationally. Ria also provides a dedicated mobile application for both Apple and Android devices.