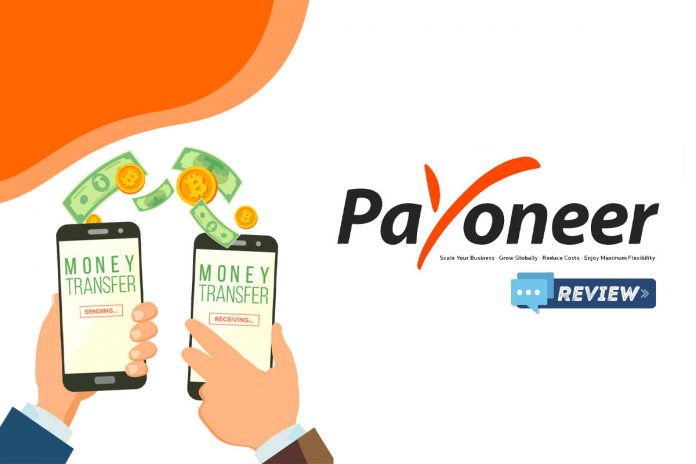 Company Overview
Payoneer as a company was founded by Tal Yuval and incorporated in the year 2005.
Sending and receiving funds locally or globally is an essential part of any business and transaction. While the banks are there for most monetary operations and transactions, folks who buy and sell products or services on the internet would require some consistent service and online global payment companies that they can trust to execute their business transactions.
As much as PayPal is popular among most businesses online, it has some drawbacks that make people seek for other reliable alternatives. For instance PayPal is known to limit accounts, and while this is discouraging, we can understand it is as a result of their keeping up with security measures which is a plus.
With several online business operators seeking for a way out on the web, many have followed the path of Payoneer; hence we have written this Payoneer Review for you to understand some of the benefits of using it. You will know more about its transaction fees, security, customer support, and much more. And if you have been thinking about using Payoneer for personal or business purpose, we believe you are on the right track here.
ATTENTION: You can get free $25 bonus today when you load $100 in your Payoneer account by using this Registration Link.
Payoneer is specially developed to offer secure online transactions for its end-users. Once you open an account with Payoneer which is free to do, you will be provided a Payoneer MasterCard which is just like a regular bank ATM card i.e. just like a basic secure plastic card. Payoneer Mastercard is one of the most fascinating things about Payoneer, as you can use this card at any ATM around the World to withdraw funds, and it can be securely used for online payments. And where some other local bank cards fail, Payoneer card is known to work like a charm.
Payoneer also provides you the opportunity to own a dedicated International Bank Account; basically a USA bank account which serves as the point of transaction for all funds you will receive or pay out via Payoneer. Using Payoneer affords you the privilege to receive payments from international companies, globally and as a user, you will be issued your individual account ID and routing numbers. It is these credentials that you will need to provide to businesses that seek to pay you via bank account. The only drawback with this bank account is that its holder won't be able to receive payments via wire transfer and from other individual account holders. Apart from this, it's a great advantage to own a US bank account via Payoneer, as we all know that it's practically impossible for nonresidents that do not meet such stiff requirements.
While other global online payment companies are known for high transaction fees, Payoneer will only take 1% of the payment you receive which is obviously the lowest as compared to other providers.
How Payoneer works
The company provides 3 different payment services as listed below:
Payoneer Mass Payout Services: Payoneer as a global transfer payment company helps local marketplaces send payments to contractors and freelancers.
Payoneer Billing Service: As an account holder who is either a freelancer or a business owner, you have the ability to request payment from your clients.
Payoneer 'Make a Payment': This allows you to send fund to any other Payoneer account holder. With this option, your account will need to actively receive payments before you can utilize or access 'Make a Payment'.
Make a Payment
Practically, with the 'Make a Payment' option, initiating & receiving payments as a Payoneer account holder is free.
Global Payment Service
In case you signed up for Payoneer Global Payment Service, the company will provide you separate receiving accounts in (USD), (EUR), GBP) and (JPY). This means you have the capacity to receive different currencies.
When transacting in GBP, EUR, and JPY; it is free to receive money
When transacting in USD, a 1% fee is applicable
Receiving payments from clients
When you utilize the Payoneer Billing Service to receive payments, diverse fees for payment will be applied as follows:
If via credit card (for all currencies): 3% fee is applied
If via eCheck ( only USD): 1% fee is applied
Payoneer for Freelancers
Payoneer is indeed a dream come true for most freelancers as majority of freelancing platforms including those of Amazon, Fiverr, & Upwork – among others are fully supported by Payoneer. In the past, freelancers or internet money makers used to have issues with receiving their hard-earned incomes; however since Payoneer came into operation – online marketers, freelancers, and other internet businesses now conveniently receive their payments straight into their Payoneer account and withdrawal process is as simple as ABC (using the Mastercard or bank withdrawal).
With other payment providers come some extra charges. However it is Free of Charge for transactions executed between Payoneer Account holders. This means that if you send or receive funds with another Payoneer account holder, you both will not be charged transaction fee. This is a big plus to save some money.
While your money is domiciled in your Payoneer US Bank Account, you can also receive your money in your Local Bank Account. It is very simple – just follow basic online process to transfer funds from your Payoneer account direct to your local bank account and then quickly withdraw your money. The transaction charge with local bank transfer is very minimal when compared to using other money exchange services.
Payoneer Fee Charges
Yearly Charges: With regards to account maintenance charged by the company, Payoneer deducts just about $29.95 annually.
Payoneer ATM Withdrawal Charges: For every ATM withdrawal made with the Payoneer Master Card, you will be charged a fee of $3.15.
Other Facts:
As a Payoneer account holder, you have the capacity to transfer minimum of $20, and the maximum amount is "Without Limit" – and without charges.
As a Payoneer account holder, you can do up to 10 transactions in one day from ATM & with regards to POS terminal usage – only 9 transactions every 24 hours is allowed.
Also you can withdraw a maximum of 5000 daily ($/€/£), however this could be different for different locations/countries.
When making withdrawal from ATMs, you have to choose account type as either "Checking" or "Current".
| | |
| --- | --- |
| Payoneer Local Bank Money Transfer Speed |  Usually between 3 – 5 days |
| Available Currencies | USD, AUD, CAD, CNY, EUR, GBP, INR, JPY |
Payoneer Pros
It allows payments to and fro more than 200 countries
An account holder can swiftly initiate payments to any other Payoneer user
It is 100% Free to sign up
Payoneer Cons
It is not available for use in all countries
Minimum transfer amount: As stated before, $20 minimum is for Billing Services; and $50 minimum when Making a Payment
Maximum transfer amount: With regards to Billing Services, you are allowed $2,000 transfer to a credit card and you can transfer $5,000 to e-Check. For making a Payment, you can transfer a maximum of $25,000 daily and $50,000 monthly. For Local bank transfers, no limits!
Transfer options and Delivery speed with instant online transfer is usually within two hours
Customer service response options: Via telephone, live chat or online messaging
Exchange rates with Payoneer
With Payoneer, you can get paid in one particular currency and then also withdraw such funds in some other currency. With this, it means that you will be required to pay a currency conversion fee of about 2%. In some other locations/countries, this conversion fee may be up to 2.75%.
In conclusion, Payoneer –
Transfer Fees is one of the lowest in the marketplace,
Security is highly commendable
Customer Service is excellent
Transfer Speed is swift
And the overall service is user-friendly.
Payoneer Review
Security

User Friendliness

Fees & Rates

Network & Coverage

Customer Service
Summary
Payoneer is an exceptional global online payment provider and we can 100% recommend its service to interested users. Its security is perfect, and is absolutely a cost-effective and secure method to send & receive funds without stress.