Foreign currency trading is a challenging market. However, due to its growing popularity, it is expanding throughout the world. The market is saturated with different companies that offer lucrative features and offer. Picking the best fit is not only daunting but also perplexing job.
Among the leading Forex companies, Neto Trade is one of the pioneers. This UK-based company comes with both astonishing facilities and state-of-the-art security features. These components make Neto Trade one of the safe havens for foreign exchange in this high-risk environment.
The company has a combined 50 years of industry experience from its founding members. A team of industry leaders founded this company with the view of offering convenient global forex brokerage and access to trading quotations.  
The Neto Trade tailored different products suitable for diverse needs for trading professionals. Some of the accounts qualify for direct ECN/STP trading processes. All of these features are available without any commissions or other fees. 
Why Neto Trade is so special? 
Neto Trade is a specialist in global investment and Forex brokerage. It offers premium access for its clients to the global financial market. Moreover, the Forex Company is well equipped with state-of-the-art trading tools and customer support for international trading.
The clients of this company receive comprehensive investment and trading services. With the commitment of supreme level transparency and affordability, the company maintains an excellent professional relationship with the clients. 
Around 90,000 clients prefer Neto Trade over other trading platforms because
It comes with over 100 tradable instruments

Around a decade of experience in the industry

It provides a tight Forex speed

You will get flexible leverage of 400:1

Multiple Mobile trading platforms

 State-of-the-art Meta Trade 4 platform

Live Tech Support

Different accounts for different needs

Advanced security system

Nonrestricted trading methods e.g., Hedging, Expert Advisors, or Scalping

Personal Account Manager 
Spreads
Like any other industry, the spread in Forex trading means the price difference between the purchase and sale of a currency pair. The cost in any Forex trading based on spreads. 
The Neto Trade gives a tight spread. It generally starts from 0.1 pips, especially on ECN accounts. For others accounts the spreads range from 1.8 to 3.3. 
Leverage 
Leverage in Forex trading is the ratio between the trader's fund and the size of the broker's credit.  It also means the borrowed capital for increasing the potential returns. The size of the leverage depends on the trading condition of the market.
Neto Trade offers up to 1:400 leverage for all the accounts. It ensures a safe trading environment of the Forex market. 
Executions 
The Neto Trade ensures efficient execution with tight spreads. The web-based company facilitates the execution through a relationship with at least 15 banking and financial institutions. 
The award-winning MT4 platform of Neto Trade maintains interlinked communications. This Meta Trader 4 platform has a one-click facility for quick and convenient transactions. 
STP (Straight Through Processing)
This Forex brokerage model allows the clients to order directly to the market bypassing the dealing desk. The STP is available with the ECN account designed for the experienced traders. It ensures more transparent dealing.
The STP related accounts are more attractive towards the trading clients because of the multiple advantages. However, STP is not the complete alternative of the ECN. 
Updated Tech Support and Assistance 
Live Tech Support and Assistance is one of the impressive features of Neto Trade. Whenever a client faces any issue, he/she can easily get help both technical and trading help from the support team. This great web-based trading platform has numerous ways to connect with clients.
The broker provides three email addresses for communications. Thus, you will always be in contact with your traders and clients. Moreover, the support team will address you through any of these emails more quickly. 
The web-based trading platform has two phone numbers for any regular or emergency communications. One is the UK and other is Switzerland-based number. You can promptly contact the support team based on your location. 
The Live-Tech support of Neto Trade is one of the remarkable features of this trading platform. Clients can post any query about technical, trading, and transaction issues; and can get immediate response from the tech support team. The responses are live and real-time. 
The company has an active online presence on all the major social media platforms. You can found them on Facebook, Twitter, LinkedIn, and YouTube. The company's website has a convenient call back button. You can call using the button while you are on their website. 
The multilingual tech support team can handle take calls on all the major languages. The team can continue the conversation on
English

French

Spanish

Italian

Portuguese

Arabic
How can you trade in Neto Trade?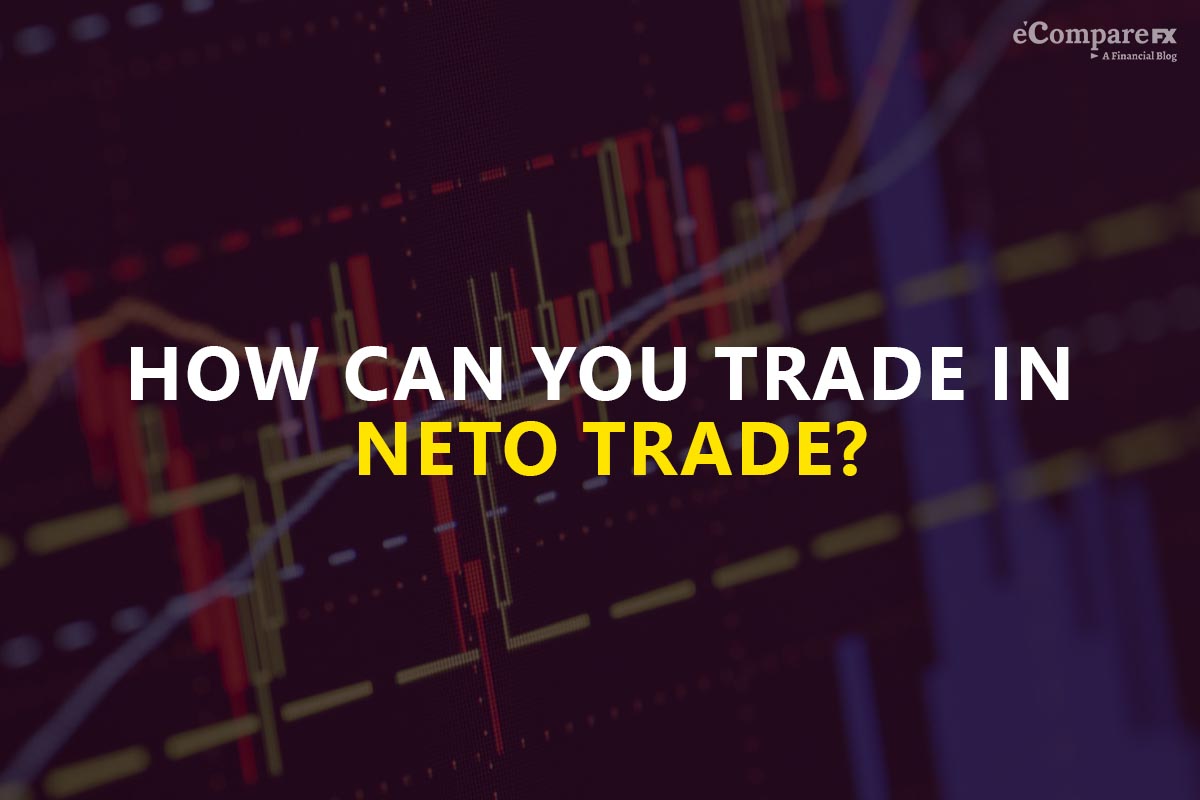 This web-based trading platform offers multiple ways of transactions for Forex trading. You can use Credit Card, Bank Transfer, as well as Instant Deposit through CashU. No matter which one you pick, both the deposit and transaction is safe and secure. 
Because of online trading, every transaction is secured by both modern security software and hardware. Moreover, lightning-fast speed in every trade comes with additional benefits. 
Credit Card
You can use any major credit card and associate that with your Neto Trade accounts. The maximum weekly deposit is $20,000. There is no expiry period on any account so you can be tension free about the deposits. It will always be ready for any transactions.
Funds transferred and withdrawn can be done using the same processes. The whole process takes up to three days and additional 5-7 days are required for the fund to show up in the system. 
Instant Deposit
You can deposit instantly from any Bank Account or Credit card through the online porta CashU. It is more like an online money transfer system backed by Neto Trade. If any financial account is connected with CashU, it is like a breeze to transfer the money to any Neto Trade Account.
Like other transfer methods, it will take up to three days to transfer and another 5-7 days to appear the fund in your account.  The minimum amount to be withdrawn or deposited is $100. The maximum limit depends on the type of account.
Bank Transfer 
This is the most convenient and safest method of fund transfer. If you have a US checking or savings account, you can connect that with Neto Trade products. Now funds will be transferred with the click of a button. 
The Bank Transfer method comes with dual safety. You will enjoy both the safety features of your bank as well as the modern security features of Neto Trade. The transfer may take up to three days however, it will take an extra week to show up the fund in your account. 
Neto Trade Products
Mini Accounts
This account is specially tailored for novice traders. Yes, if you have just started your venture in the Forex trading start with a mini account. Despite the limited array of features, the mini account comes with some handy tools for newbies.
A welcome bonus of 25% of the initial transaction or deposit

It gives you to leverage up to 400:1

Spreads from the 3.3 pips

You will get live tech support

You will get all the available trading platforms
Gold Account
It takes a lot to become pure gold from the ore. In the same way, the Gold Account of Neto Trade is for those veteran traders who have spent a considerable amount of time in the market. This product has more features than it's Mini counterpart does. 
A welcome bonus of 20% on the first transaction or deposit

Leverage up to 400:1

You have to deposit a minimum of $ 5000

Free Personal Account Manager

The account will spread from 2.2 pips

Live Tech Support

Access to educational resources and videos

You will get access to all the trading platforms 
ECN Account
This account is for experienced and professional traders. You will get the following features along with the world-class services of Neto Trade.
A welcome bonus of 15% on the initial transaction or deposits

Spreads start from 0.3 pips

You will have your Personal Account Manager

Live Tech Support for any issues

Access to all the educational resources and videos

A monthly and weekly technical analysis report

Minimum deposit facilities of $5000

You will have access to all trading platforms  
Platinum Account 
This account is for professional and experienced investors. Unlike other Neto Trade products, it comes with versatile features.
A welcome bonus of 15% on initial deposit or transaction

The spread will start from 1.8 pips

You will get the leverage up to 400:1

There will be a personal account manager for you

You will get live tech support

Weekly or monthly report on technical analysis

Access to educational resources and videos

Regular email on market updates

You will get access to all the trading platforms 
Meta Trader 4 Trading Platform 
One of the most popular and impressive features of Neto Trade is its Meta Trader 4 platform. This web-based platform comes with some of the most modern trading features like real-time quotes, user-friendly interfaces, and diverse order types. 
The real-time quotes provide an on-time trading quotation from the heart of the trading floor. Therefore, you will get the last-minute updates on Forex trading for a better business decision. The interface is easy to read and click for any command. Additionally, 1-click trading provides extra ease for the business. 
Meta Trader 4 works from any website without the hassles of download and installation. The platform can work from any of the leading browsers. Thus, it offers not only mobility but also better accessibility for the clients. 
With this trading platform, the clients can 
Respond instantly on any trade or transaction 

Execute multiple orders from a single access

Keep position on the trade based on chart and data

Modify, close, and open orders 

Customize any indicators for a better decision making 

Trade from the chart and available data

Work on the profit settings and minimize loss
Pros

and

Cons

This web-based forex trading is making some impressive impressions among the clients. Worldwide, the traders are relying more on these interactive platforms. However, there are few people who now have some difficulties with this program.
Pros
Very low spread for professional accounts

Higher leverage ratio

Multiple market options like FTSE, USD/CHF pair, Corn, etc. 

The trading platform comes with multiple accounts for different experience levels

Demo accounts for novice traders to test the market

Welcome bonuses for a new account

State-of-the-art MT4 platform

Easy to deposit and transfer funds
Cons
No free accounts

High minimum account opening amount

No trade-in US

Do not support PAMM

No 24/7 tech support 
Neto Trade is for the new era of trading
Forex trading will be more convenient using the Neto Trade platform. With the addition of advanced MT4 technology, this web-based trading site will provide all the solutions to your trading hacks.
In the competitive Forex trading market, Neto Trade offers a wide range of advantages. Pick the best-fit account according to your experience level and enjoy the freedom of financial transactions.
Neto Trade Review
Sign up and Transfer

Fees and Exchange Rate

Customer Service

Security

Ease of use

Device Synchronization
Summary
Neto Trade is one of the best Forex trading platforms in the market. With at least 50 currency pairs, Neto Trade offers state-of-the-art technical features and security features. Around 90,000 clients prefer this web-based platform for those features.
This UK-based company ensures top-notch customer services with multilingual customer care. Moreover, the company offers diverse account types based on experience and trading levels. Neto Trade also provides a straight pip and convenient leverage ratio.
Transparency in transaction and convenience in understating market trends is a bonus.