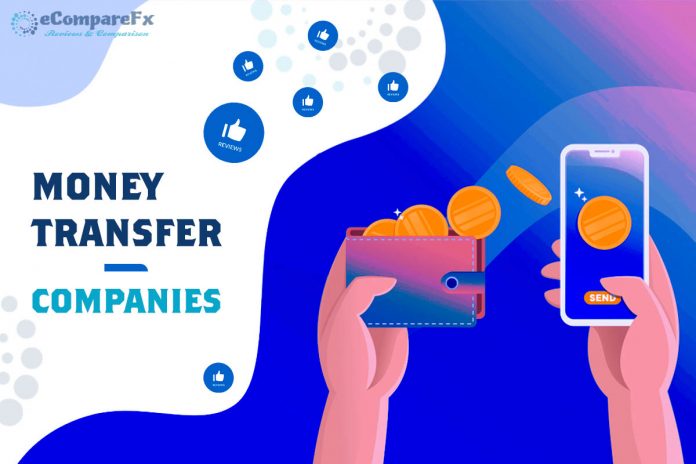 At the moment, a good number of international money transfer companies are offering services to the users. Most of the services are same but they have different rules, charges and rates. Some are more popular while others are less. We have created this guide for the users with a list of the best international money transfer companies. We will also compare their services and see which one is the best.
PayPal
PayPal is the most popular and an international payment gateway for the users around the world. They offer a wide array of services including credit cards, mobile wallet, and business services. With PayPal you can transfer your money from any place, anytime.
PayPal is preferred because it is quite fast and easy to use. You can create an account and use it even on the go. People believe PayPal is the best option for small transfers as well as flexible transfers.
Payoneer

This is another payment solution for companies as well as individual users around the world. With Payoneer, you can send and receive money anywhere within 3-5 days. However, it is believed Payoneer is best for mass transfers.
Moreover, people who pay their contracts or freelancers quite often, Payoneer is the right option for them. It allows you to send as well as receive money from any Payoneer users. It is reliable, fast and more affordable payment option.
CurrencyFair

CurrencyFair is a currency exchange service that is known to be a great company for its low rates. Users reported that you can save up to 90% of your transaction with CurrencyFair. It is also known as peer-to-peer money exchange service.
With this payment service, you can receive your money at any bank. The interesting thing is it offers users to transfer money at the current exchange rate or wait for a specific rate and anyone will pick their transfer.
TransferWise

TransferWise is a sort of another money exchange service. But the company makes no profit, as they claim. They offer mid-market rates, usually used by the buyers and sellers in the market.
What makes TransferWise a great option for sending money are the low exchange rates, one-day service for US Dollar, quick and the next day money delivery to your target person and reliability as they are really trusted.
OFX (Formerly OzForex)
OXF slogan says "send business and personal transfers without any fee". They are reported to offer free services and competitive exchange rates for the users.
With OFX, you will have no limit when it comes to sending and receiving money. They have 24/7 service that makes it easy for the users to send and receive payments. They have zero fee on transactions worldwide and they are trusted.
FrontierPay
Here comes another payment solution for the international users who want to send or receive funds from other countries. The service is quite reliable and trusted by the users.
With this foreign currency exchange service, users can send funds to 200 countries and will have access to 140+ currencies. They have low rates and this is what makes FrontierPay a popular payment service.
HiFX

HiFX is a payment solution that allows users to send money with great exchange rates and no fees at all. They offer quick and instant money sending and receiving services. It is equally good for businesses and individual users.
With access to 170+ countries, you can transfer and receive funds 24/7. The exchange rates are competitive with zero fees making it a very affordable option for the users. There is a limit of transferring up to $500,000 online.
OzForex
OzForex is now known as OFX. This Australian money exchange service enables users to send and receive funds anywhere in the world. They are quite trusted and have become a reliable payment gateway for international clients.
Their process is simple. You will create an account and lock it, transfer the money to the service and they will deliver it to your target person, the receiver. Their rates are also very low and competitive.
USForex
This is another money exchange company that offers its services to the international as well as US clients. People living in the US can enjoy its services without any fees up to a certain least amount.
USForex has a good rating and emerged as a reliable and top payment solutions for the international users. They offer a simple process that enable users to send and receive funds within days and without any issues.
UKForex
It is reported that UKForex is a member of OzForex or OFX. This payment gateway has come a long way since its inception as a reliable money exchange service for the users throughout the world.
What makes UKForex reliable and a trusted company is their great service. They have low and competitive exchange rates for clients. The customer service is splendid and they ensure quick delivery of your funds to the target receivers.
CanadianForex
CanadianForex is also a member of OzForex/OFX. This Australian payment company offers competitive services when it comes to money exchange and sending payments to users in other countries.
It has branded itself as a reliable and very competitive company that focuses on user satisfaction and promises to sends your funds in a short time without any fees. They also provide great money exchange rates. CanadianForex is an amazing payment solution for everyone.
NZForex
NZForex is a money trading company based in New Zealand. They offer services to international clients in 55 different countries. It is also considered a part of OFX group, the Australia based payment service.
Like other members and companies of OzForex, NZForex also offers same rates and low fees when it comes to transferring funds and money. The service is reliable and widely used. Customers have rated it as a top-notch payment gateway for everyone.
Currencies Direct

This payment solution helps individuals and businesses transfer money and funds worldwide. The company offers a hassle-free and simple payment solution that is very affordable and competitive.
Currencies Direct is known for offering free services and great exchange rates. It allows users to send big amount with low charges, send instant funds and get 24/7 customer service. The company is a perfect choice for users who often make small as well as big transactions to international clients.
TorFX

TorFX is known for making on-the-spot transactions and transfers to a good number of countries. The company also offers low rates when it comes to sending money and great exchange rates that are market competitive.
TorFX is a perfect option for individuals and businesses who have international clients for sending money. They have a simple process and the company focuses on instant transfers and quick delivery of the money.
WorldFirst
Sending money can never be easy than with WorldFirst service. The award-winning money exchange service offers quality services to the international users with market competitive rates.
They have low transaction charges and let the users send maximum money. They have a simple and affordable money transfer system that makes it a top service around the world. It is equally good for individuals and companies. The company is reliable and trusted worldwide.
Azimo

Want to send fast funds? Choose Azimo Money Transfer company. The UK based company allows users to make fund transfers to 200 countries with low rates. Their exchange rate is high and more than other services.
Known for quick and fast services, Azimo has become a credible name in money exchange sector. They provide best services for small and large transactions without any fund limit. You will be surprised with how efficient and fast their service is.
FC Exchange
FC stands for foreign exchange. This company allows users to send funds internationally to a good number of countries with low transaction charges. Their service is quick and fast that helps users send instant funds.
The company offers competitive exchange rates. Their system is simple making it a lot easy for users to send funds to their loved ones. Businesses also use FC Exchange for making payments to freelancers and contractors.
WorldRemit
This is another very efficient payment solution for the users around the world. With WorldRemit, you can make online, low-cost payments without any hassle and tensions. They send your funds to the receiver instantly.
The company is known for its fast service. You can send funds to your families and employees within minutes and they will be able to get the funds soon as the money is sent. 24/7 Service makes them a popular choice.
XOOM
XOOM is not just a payment solution internationally. It allows its users to send payments, reload phones and pay bills as well. It is a complete payment system for anyone who wants to get online services for payments.
What makes XOOM a popular payment gateway is the option to send money in a number of ways, make instant payments that are delivered within minutes and the simple and easy process. With XOOM, your life become easier and simpler.
Currency Solutions
Want to make large transactions but worried about charges and fees? Choose Currency Solutions as the company allows users to send huge amounts without any charges. This is what makes it a top service in online payments.
You can also pay for buying goods abroad with Currency Solutions. A lot of companies use this service for making payments and transferring funds as they have services for companies as well as individuals.
Moneycorp

With Moneycorp, you can transfer funds and money in 48 different currencies. They have a very fast and efficient system that makes things simple and easy. Users can use the online service on their phones without going anywhere.
Sending money can never be easier than with Moneycorp. They have low fees and competitive exchange rates which makes the company a top choice of individuals and companies. You will feel relaxed with their 24/7 service.
RationalFX

They are the trusted experts in international money transfers. The company started in 2005 and has now become a credible name in money exchange internationally. Their service is just amazing that makes payment faster.
They give great care to transparency and user data. The exchange rates are also competitive that convince users to use RationalFX. Just create an account, send funds to your account and it will be transferred to your target person. They are a trusted name in money exchange.
Ria

Sending international funds is really easy and simple with Ria's money transfer system. They offer services to international clients including individuals and businesses. They have services in more than 130 countries around the world.
If you want to make emergency fund transfers or payment to other countries, no service can be better than Ria. They let you send payment within 15 minutes. Flexible payment options, cash delivery, and in-person-transfers are some other features that make Ria a top money transfer service.
FairFX
Here comes another great payment solution for the users around the world. They have great services with low transaction charges but competitive exchange rates. However, they have no services in the USA.
They also have a mobile app which makes things easier for the users. Send funds and get payments on a single click. They have 24/7 service that is what the users need. The company is based in Britain.
InstaReM
Sending money and receiving payments become easier with InstaReM. This company has been serving users for years and is now regarded as a reliable name for money exchange programs. They have quick and fast services.
Send money within minutes. The system used by InstaReM for international clients is smooth and comes without any issues. You can make instant transfers with no-margins and will get mid-market rates for money exchange. They are considered a credible service.
OrbitRemit

OrbitRemit is an international money transfer service for the users around the world. They have a mobile app as well as allow sending money from the website. You will create an account, make payments and it will be delivered within minutes.
Their service is great. OrbitRemit is known as a reliable payment solution for individuals and companies. They have been serving users for decades and this makes them a company with trust and great reputation.
EasyFX
They make travel money easy for their clients and users. You can send money with EasyFX on the go. They are the best service in a number of ways for offering free international transfers in many countries.
You can create your account, get a credit card and make payments, send money and pay for other things. They have reliable services throughout the world.
TransferMate

This global payment system offers services in more than 100 countries. They have international presence, offer fee payment transfers and have market competitive rates for money exchange.
Started in 2010 TransferMate has become an internationally known payment solution for individuals as well as organizations around the world. They have fast, efficient and 24/7 services for the clients.
MoneyGram
MoneyGram is an all known brand that servers millions of users around the world for making payments and sending money. They make it easy for clients to make quick and secure transactions to 200 countries around the world.
They have around 350,000 locations around the world making it the biggest money transfer network in the world. They have service even in the smallest cities. They offer free and instant money transfers within minutes. Their service is secure as well as reliable.
Western Union
Most of you will be familiar with this payment transfer and money sending service. This global service has presence in over 200 countries that allow users to send secure and fast payments, make transactions and receive funds anytime.
They have a broad network that is spread to town and smaller cities even in exotic countries. Western Union has become a credible name around the world when it comes to sending money internationally in a faster, efficient and secure way.
XendPay
They claim to be the best and biggest world's free money transfer solution for the users around the world. Their system is reasonable, fast and safe according to the official website.
They have presence in 205 countries and offer money exchange in more than 55 currencies. It can be said that XendPay is a huge and global network for the individuals as well as companies who need a secure and safe payment solution.
XE Money Transfer
Transferring money overseas become easy with XE Money Transfer. They have low fees and charges for sending money. When it comes to money exchange, they offer market competitive rates.
Their service is available in more than 170 countries. They make payments instant and secure. You can send up to $500,000 online without any worries. Users trust XE Money Transfer as they are reliable and have been serving users for years.