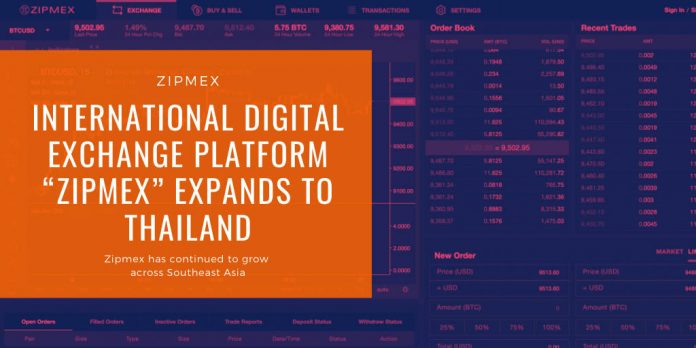 Founded in 2018 by Marcus Lim and Akalarp Yimwilai, Zipmex is all set to be launched in Thailand with its official mobile app. The CEO of Zipmex Thailand, Akalarp Yimwilai says,
"We are thrilled to be able to open our services to Thailand. The journey here has only just begun as we launch our services into the Thai market and we are determined to forge key relationships with our most important partner – the customer. After experiencing a spike in demand for crypto services during the first half of 2020, we look forward to having the opportunity to engage with our new clients to provide a secure, trusted and reputable digital asset exchange platform in return."
Zipmex's timely expansion matches with Project Inthanon by the Bank of Thailand. Project Inthanon is a collaborative project between the central bank and the financial organizations that are working on developing concepts for domestic wholesale funds transfer using the Central bank digital currency.  Zipmex offers traders investment opportunities in digital currencies and assets. It grants access for users to a liquid market filled with a wide selection of cryptocurrencies for investment opportunities.
With the global pandemic of COVID-19, the Southeast Asian market is experiencing a shift for digital currencies due to flat currencies crashing. The US currency has been dominating the market before the pandemic but experienced a shift as the interest in government-backed digital currencies continues to grow. Thus the demand for Zipmex rises.
The cryptocurrency platform has already teamed up with Thaivivat Insurance, Traveloka, The Sala Hospitality Group and The Water Library Group which resulted in launching a promotional campaign called "Travel Anywhere, Trade Anytime".