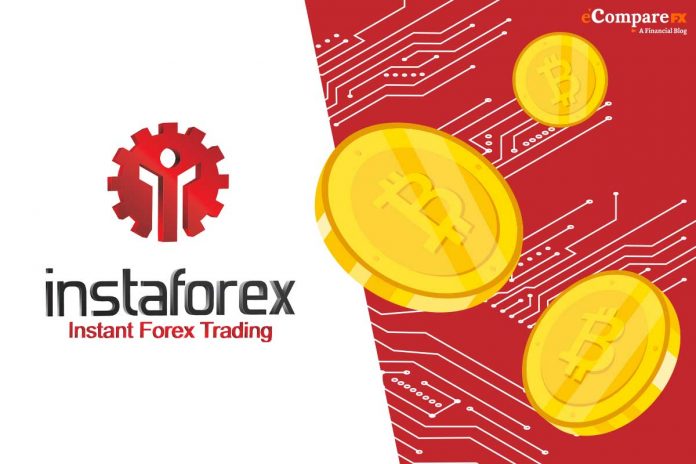 What is InstaForex?
InstaForex can be considered as a Forex exchange market, which has maintained a solid reputation since 2007. By offering an unmatched service to customers, InstaForex has been able to attract over two million customers from every corner of the world. According to the recent stats, more than 1,000 new clients open their own accounts in InstaForex every single day.
InstaForex has been able to win numerous awards in the past as well. In fact, InstaForex was awarded several times in the World Finance Awards and it is even recognized as the Best Broker in Asia. This forex trading platform is now available in over 30 different languages.
Fees and Commissions
InstaForex offers spreads and commissions for all the major currency pairs. The standard accounts of InstaForex provide classical spread along with no extra fees. Minimum deposit amount associated with the account ranges in between $1 and $10. Universality can be considered as the key advantage linked with this account type. It provides ability for all the traders to select a deposit type of their preferences.
Tools and Platforms offered
Different types of accounts are being offered by InstaForex for the traders. It is entirely up to the traders to select the best account type out of them as per their preferences and move forward. There is something for every type of trader who signs up with InstaForex.
The demo accounts can provide an excellent assistance to the traders who don't have a clear understanding on how to engage with trading activities. They will be able to pick up the basics and move forward as well. InstaForex is based on MetaTrader 4 platform and it is open for the novice traders as well. It offers 34 different US stocks and 107 currency instruments for the people. Other impressive features that can be experienced by this trading platform include trades on silver, trades on gold, future CFDs and many more.
All the InstaForex account holders will be able to gain access to the Client Cabinet, which provides important information related to financial matters. In addition, people can also get to know about latest events and security details, which becomes useful when they are engaged with forex trading. This section is being updated on a daily basis to provide up to date information for the forex traders. It is managed by professional analysts of the company and the traders can think about depending on the information mentioned. In addition, people will be able to get hold of market signals via InstaForex and analyze the price fluctuations. Every signal offers calculation formulas, summary details and tips, which can be used with forex trading.
InstaForex has got a forum on its own. All the account holders will be able to gain access to this forum and share ideas with like-minded forex traders. There is a built-in currency calculator as well and you will not have to think about spending your time to search for a one on the internet.
With the help of InstaForex PAMM, all people will be provided with the chance to invest their money on Forex projects. All the customers of the company will be able to receive investments from the invest funds that can be found in InstaForex PAMM accounts. If they accept, they will be able to be the shareholders of the account.
InstaForex also has an innovative system named ForexCopy. With this system, novice forex traders are provided with the ability to follow successful traders. They will also be provided with the ability to copy the online trades of successful traders on a set ratio.
Spreads and Leverage
The Insta Eurica accounts in InstaForex are not associated with any spread. Hence, it can be recommended for the novice traders. On the other hand, inexperienced traders can learn a lot of things by this trading system due to its simplicity.
The Cent Eurica and Cent Standard accounts offered by InstaForex were initially designed for the novice traders. That's because these accounts are linked with a low trade volume. If you want to try out a test trading strategy, you can think about using this account. It is associated with minimum risk.
Withdrawals and Deposits
Same payment method would be used in InstaForex for both deposits as well as withdrawals. Forex traders are provided with the ability to make payments using a variety of payment options. The payment options supported by InstaForex include Neteller, MoneyBookers, Skrill, InstaForex debit card, bank wire and credit cards. In addition, InstaForex is compatible with few other online payment options as well. However, it is important to keep in mind that a fee is linked with some of the payment methods mentioned above. Withdrawals can be initiated with the same method used to make a payment. However, amounts that exceed $300 are not allowed to be withdrawn into Skrill and people need to go for bank transfer option.
Customer support
InstaForex offers a superior customer support service throughout 24 hours of the day. However, the 24/7 customer support is only accessible via email. If a forex trader needs chat and telephone assistance, he should contact the customer support team in between 7:00 and 16:00 UTC. InstaForex has got several departments and different contact methods are available for them. Therefore, traders should get accurate information from the website before they contact.
Instaforex Review
Security

Commission and Fees

Platforms and tools

Research facility

Customer Support
Summary
InstaForex is not a new forex trading platform and it has been there for several years. Along with time, new features have been introduced to the system in order to make it friendlier for the traders. Website also provides plenty of information for the forex traders. This can be considered as a great trading platform available for the novice forex traders to try. Plenty of materials are also available for the novice traders to go through and gather required information. The choices of accounts that can be found in InstaForex are impressive as well. Hence, experienced forex traders can also go ahead with InstaForex.