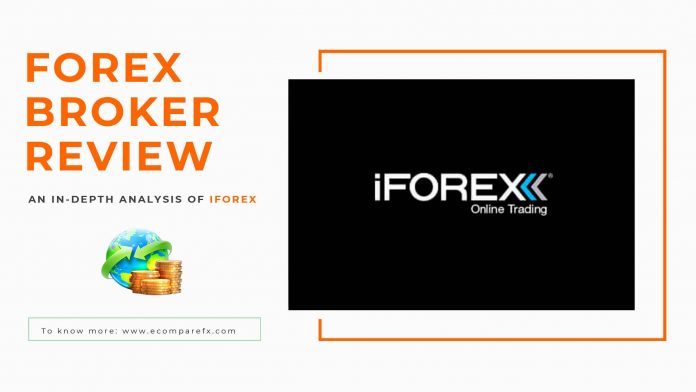 In today's Forex broker review, we shed light on one of the most famous brokers, iFOREX. As we do that, we will also discuss the scam controversy surrounding the company. With all the deets, we present you the best forex broker review.
In 2018, one of the most popular brokers got rebranded from iFOREX to Vestle. iFOREX's group entity iCFD was responsible for the recent renaming. The rebranding has only happened in the EU. The progression started from the Netherlands, Germany, Greece on July 1. On July 15, Vestle replaced the iFOREX in Spain, Italy, Poland and France. Its EU website, iforex.eu has been taken down as well.
However, the Forex company will carry on to operate the iforex.com website outside the EU. Vestle is currently serving clients in the EU, excluding countries like Hungary, The Czech and The Slovak Republic. The iFOREX group also owns Hungarian investment firm named eBrókerház Befektetési Szolgáltató Zrt, authorized by the National Bank of Hungary. iForex lets traders invest in over 650 CFD products which include shares, cryptocurrencies, commodities, currencies, ETFs and indices. It follows the regulations by Mifid II and ESMA
At a Glance
Current Headquarter: Hungary
Regulation: HFSA
Type of Broker: Market Maker
U.S Client Allow: Yes
Islamic account: Allowed
Managed account: Allowed
Segregated account: Not allowed
Commission or Spreads: Spreads
Deposit option: Debits and credit cards, Wire Transfer, Skrill and others
Key Features
Offers tradable CFD  products which include shares and commodities like Apple, Facebook, Xiaomi, oil, gold, digital and real currencies, indices and ETFs.
Offers CFDs from more than one market and industry for traders to diversify portfolios and handle market risks diligently.
iForex's trading tools allow the traders to place a Limit Order at a better rate. This cancels other orders if and once executed.
Investors can apply Stop-loss or Take profit clauses.
Traders and investors both receive constant account monitoring options which allow them to view opened positions, exposure values and collateral values in real-time.
Offers free direct access to advanced trading charts
Offers Advanced Trading Signals to send traders to live updates on currency pairs, commodity and shares and other CFD products.
Operating Countries
iForex provides trading services to different parts of the world. The EU member states serve the European subsidiary clients, The Hungarian firms serve the Hungarian clients, The FCA regulated firm serves clients from Europe with the exclusion of Hungary, The Czech and The Slovak Republic. The British Virgin Islands' (BVI) based firms serve clients from the USA, Asia and Africa.
Accounts and Fees
iFOREX doesn't charge any commission fee for opening an account. You can deposit a minimum fund of US$100 for a standardized mini account. For a VIP account a minimum transaction fee of  $2,500 with 30:1 leverage permitted under ESMA.
Dependability
According to some investors, iFOREX can add a little more protection for their clients. iForex doesn't have an insurance policy for problematic events like insolvency or bankruptcy and that seems to be a problem for traders. The broker wouldn't have much luck in the U.K because it isn't authorized to operate there.
Talking about the plus points, iFOREX takes cybersecurity pretty seriously and notes every sensitive information passed through the encryption services, for instance, Firewalls and SSL. The broker company also has a negative balance protection policy which prevents an investor from losing more assets than they have deposited. They are also transparent about their product pricing and other services which is a plus.
Trading platforms
Desktop version
If you want a software with an easy to use interface, iFOREX gives you exactly that and much more. iFOREX doesn't offer trading through the MT4 or MT5 platforms, unlike other brokers. Yet, kudos to it for having a web-based trading platform. This means that you can create your watchlists by clicking on the star to the left of the instrument. Clicking on the star of an item will immediately put it in your watchlist. When you click on the instrument, it opens a trade ticket. The ticket allows you to set the trade size, the take-profit and the stop-loss levels. Every key detail of an item you click displays account information like equity, available margin, maintenance margin, etc. Its chart station allows a trader to track an instrument's price history which means you can easily analyse and compare the present and past prices of an instrument. You, as a trader, can even open a demo account after opening a real account. This helps you to take a calculative decision during transactions.
Mobile version
One major advantage iForex has over other brokers is that iForex displays trading information on their mobile app. This way, the traders can see for themselves and understand the market's state regarding trades. iForex app has advanced security measures such as fingerprint match to open the app. If you want to open new deal tickets, simply choose an instrument and then select New Deal. Before clicking the Deal button, pick the position size and the direction of the trade first. iForex also contains mobile charting package which can help traders make good trading decisions with the help of various technical studies
Customer Service
iFOREX features strong customer support. Their online chat is available for all clients regardless of their account duration. Their telephone support is available in China, Egypt, India, Malaysia, Indonesia, Mexico, Russia, Philippines, Switzerland and many other countries. Using the support you can seek assistance 24/7 globally. Their twitter account also helps to solve their clients' problems. iForex has a remote support system as well which allows the support team to connect to the computer and view the screen in case a client is stuck at a troubleshooting issue.
Transaction and Withdrawal
Credit/debit cards
Wire Transfer
Bank Transfer
eWallets
Depending on the way of payment, a minimal fee will be deducted on every payment. Withdrawal process of the money can take a minimum of 2 working days. While eWallets, credit/debit cards can instantly let you withdraw your money. Bank and wire transfer might take some time before you can withdraw the cash. Some payment systems might have transaction limits, restrictions, and requirements as well. It is advised to go through their web and app platforms' information listing. Note that, iForex doesn't allow third-party payments. All funds deposited must be under the same name as your iForex trading account.
Education
iForex's education center offers a few important educational tools for clients and traders. These tools are designed to source useful information for assisting traders in managing their portfolio and making smart decisions. They provide ebooks and video tutorials to help their clients.
The educational ebooks provide the clients with information required to kickstart trading FOREX and CFDs online. You can find a glossary directory called "learn the lingo" which will help the beginners familiarize with the forex languages. The video tutorials are short and precise but contain valuable information and lessons. Regardless of your trading experiences, you can watch the videos and learn from them. However, you can only watch the tutorials after the registration. Free educational packages can be ordered through an online form. iForex traders can also stay up to date by viewing daily reports and analysis posted on the site and apps.
The controversy: Scam or not?
According to scamrecovery.net, iFOREX has been fined by the Hungarian Financial Authority and CySEC. The Autorité des Marchés Financiers also issued a warning against this company.
iFOREX claims that they use their platform to the traders to ensure more successful forex trading. But many skeptics are speculating that they do that because popular and trustworthy platforms don't want to do business with them. A simple question to ask, why would a broker not work with other popular platforms if they are so safe and better?
Most people who have used iFOREX, complained that they faced problems while withdrawing their capitals. Scam Recovery also says that scams work like this. Once you invest your money using their platform, you do see profits. But as soon as you attempt to withdraw the profit, you'd notice that you are unable to withdraw them. This is because either you aren't left with enough money to withdraw or some other problems are going on with their systems. You hear warning bells when the company still keeps motivating you to keep using their platform until the problem is resolved which never gets resolved by the way.
Now onto a very important aspect of why iForex isn't reliable. Let's sideline all the user's reviews for a moment and focus on the important people – the regulators. These people regulate all forex brokers to ensure the brokers operate under certain rules and regulations. The regulators themselves have warned people not to use iForex. This is because iForex isn't licenced under them and that would mean the broker in question can actually do whatever they want by disregarding the rules and regulations.
Final Verdict
The position of the trading platform becomes crystal clear if we base our judgement on the rating and reviews – 90% of the reviews are negative with an overall rating of 1.5 out of 5. Users are warning about the company's game of scamming and stealing money.
Judging by the user's reviews and the regulators' warnings it is safe to say that it's better not to use iForex for the better no matter what they claim. They might give you all the best offers and benefits to lure you but it's not worth it.
iFOREX Review
Security

Fees & Rates

User Friendliness

Network & Coverage

Customer Service
Summary
iFOREX Group, the group that eBrokerhouse Ltd. (brand name iFOREX) is part of, was founded in 1996 and has since become one of the largest and most respected firms in the online trading industry.
iFOREX enables traders to invest in over 650 CFD products including shares, commodities, currencies, cryptos, indices and ETFs. iFOREX has distinguished itself as an industry leader with excellent trading conditions, in-house developed trading platform for web and mobile and an exclusive education package which includes 1-on-1 training.