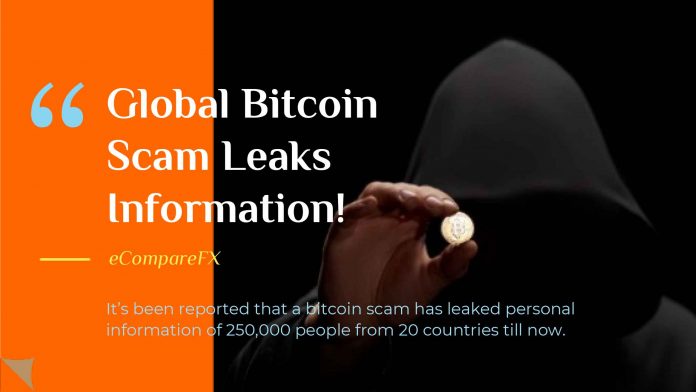 Group IB, a threat hunting and intelligence company disclosed that bitcoin users from over 20 countries of the world are targeted by scammers. The analysis showed that most of the scam victims belong to the UK, Australia, South Africa, USA, Singapore, Malaysia, Spain and many other countries.
The report also stated that 6 active domains with the same bitcoin investment platform were identified. The scheme functions under different names like Bitcoin Rejoin, Crypto Cash, Banking on Blockchain and Bitcoin Supreme.
A scammer uses an alias of a well-known media outlet to lure its unsuspecting victim by sending them text messages. Every message has a short link that takes the investor/victim to a site which shows their personal data, such as the contact information, names and email address. These are then used for redirects to make fake websites look real. This is how the scam works according to the company. These scam websites always have fake interviews and news about celebrities. They allegedly claim that people use bitcoin's investment platform to earn wealth.
"The experts believe that the personal information info could have been obtained by fraudsters through a separate fraudulent scheme or simply bought from a third party," states the company.
"All the fake pages discovered are almost identical in terms of design, but the URL and the page code are unique every time and contain users' personal records. If a victim decides to click any link in the article, they are taken to a bitcoin investment platform website, where their data, contained in the URL, would already be pre-filled in the registration form without a user's consent. Later a victim would be asked to add to their account balance in BTC," the company further added.
The source of the leak hasn't been confirmed yet but the information is being collected all over the world to establish a connection.