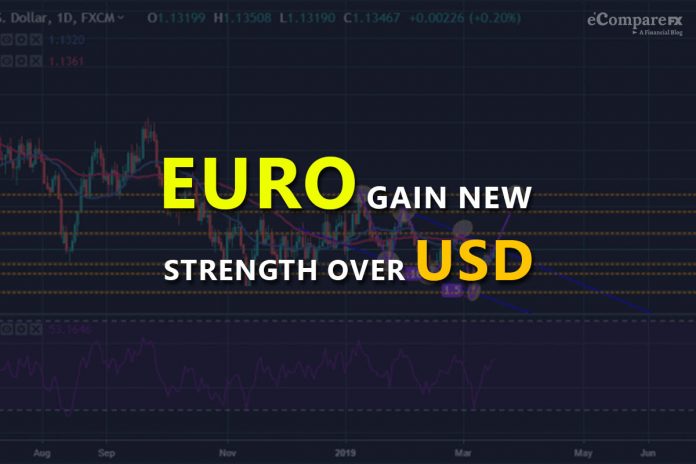 Euro's journey for the last few years was not smooth. It already saw many vicissitudes along with some significant financial events. However, its rate was a bit low against USD. Thanks to ECB's decision to exempt Euro Zones bank from paying the penalty for idle reserve. 
ECB also cuts down its deposit rate to record low of -0.5% from -0.4%. This historic downgrading comes with ECB's decision to purchase bonds worth 20 million EURO from November. This affects the market and rate of EURO against USD. Moreover, the purchase will continue until the currency gains stability.
Additionally, the EURI zone banks will not pay any penalty for idle cash worth six times more than the mandatory amount for reserve.  Stephen Gallo, Head of FX strategy at BMO Capital Markets of the European region, said this decision-duo is responsible for the abrupt rise in the EUR/USD trade. Moreover, Gallo believes these stimuli will have a mixed impact on the currency. 
The last hike of the EURO against USD was $1.1083 whereas the recent financial events push it to around $1.11. No wonder, the rise will increase the credit transmission channels but may impact on FX trades.