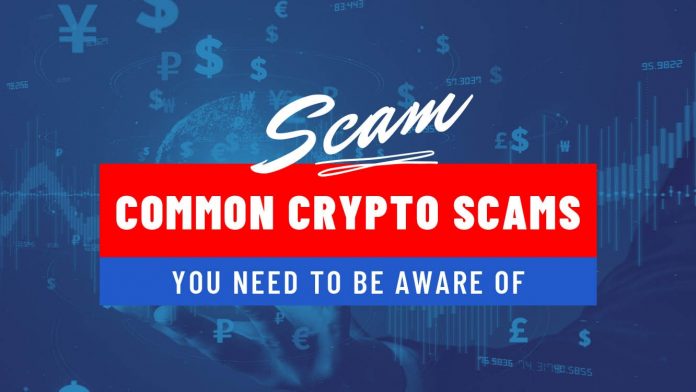 Cryptocurrency trading is fast becoming a significant market for trading currency. However, the relatively easy access and the air of anonymity about it makes it susceptible to scams. Even though you store and trade the cryptocurrency within the exchanges, you will mostly be responsible for its security.
Unless the entire system fails for exchange, you cannot claim insurance for losing money. Because of this, cryptocurrency traders need to be vigilant about scams on the internet to assure maximum protection for their hard-earned money.
There are many different ways you can be scammed, and the Keep A Bit team has listed some of the common ones that you will face. Here you will find common crypto scams that Keep A Bit reviewed. So without wasting any more time, let's begin!
Phishing Emails
The practice of Phishing is as old as the internet itself. You don't have to be a crypto trader to know what Phishing is. However, if you don't know what it is, let us tell you all about it. Phishing is a practice where the scammer impersonates a company representative or support agent to extract personal data. The usual mode of communication is email, social media messengers, phone, and fake websites.
In recent years Phishing has become a significant problem for crypto traders and has resulted in enormous losses for plenty of traders. They do with crypto traders because they pose as crypto exchanges or traders and dupe people into transferring their money.
Be wary of emails telling you to take urgent action, along with any emails asking for you to reset your account password. Remember, these are usually scammers trying to pry the information away from you. If you didn't prompt a password reset, then why would you need one? Make sure to check the email thoroughly.
Phishing Security Tips:
Ignore Unsolicited Communication
Double Check URL
Bookmark Favorite Crypto Sites You Use.
Do not share your 2FA code, withdrawal pin code, 3DS code, private keys, or seed phrase.
You will see clear indications that the phishing emails aren't from official websites. Even small typos work as scam indications, so remember to be on the lookout.
Fake Social Pages
Social media platforms are rife with fake pages that impersonate celebrities, valid for the cryptocurrency industry. It is a sector where malicious, impersonating pages is rampant and has been known to scam people on social media platforms. However, there are ways you can discern a scam from the real one. Here they are:
Name Check: Make sure the page you are following isn't a rip-off of a bigger brand.
Account URL: Remember the URL will never have any extra symbols, letters, and won't misspell the official name of the company.
Creation Date: The Social page should not be new if it's an established brand.
The Content: If the social page is spamming a single link with a bad URL, it is probably a scam.
Remember, there are a lot of fake pages on social media platforms. Be wary of pages that ask for cryptocurrency beforehand; even a small amount is dubious.
Direct Messages
As we've discussed earlier, scammers are shameless in their pursuit of your money. You will find a lot of different scammers. These scammers usually lurk around official pages on Facebook, LinkedIn, and Twitter to find potential targets. When they have their target, they typically approach them through direct messages because representatives from the official page won't track them.
Within the message, you will usually find them offering you help, and they may ask you to provide sensitive information. Remember, if you get any unsolicited communication from cryptocurrency platforms, those are usually scams. The best course of action during this is not to engage and directly message the platform's official support option.
Fake Sites
The internet is filled with websites that pose as legit cryptocurrency sites. So even if you avoid all the social pages, emails, and messages, you may bump into a scam all on your own. However, you can quickly determine if the website is legit or not if you check the site's security.
Locate the "lock" icon beside the site URL and click on it to find the security certificate and the issuing institution/organization. Click on the certificates to check out if the website is legit or not. Remember, sometimes scammers will show you a secured site and then redirect you to another unsecured page, so you always need to be on the lookout.
Fake Giveaways
Cryptocurrency fake giveaways are a huge problem and have been since the last major bull run in 2017. These scammers will usually ask you to send some of your cryptocurrency or other currencies with the lure of doubling your money.
Scams will usually highlight phrases like "Get This Reward." Remember, cryptocurrency transactions are irreversible, and once you send your money, it's as good as gone. So look out for these fake giveaways!
Fake ICO
The world of blockchain and cryptocurrency is one of the fastest developing sectors globally and has become a lucrative investment opportunity. New platforms within the industry usually offer Initial Сoin Offering (ICO) and Initial Exchange Offering (IEO) to raise funds. You can easily buy tokens ICO tokens with fiat or digital currency.
However, there are plenty of fake ICOs that can find their way to you. These ICOs will eventually fail, and you never get your investment back. Make sure you check out all the factors to ensure the ICO you are investing in is the right one. Here are the factors you should look into when investing in an ICO:
The way the coins/tokens were distributed.
Check out the unique selling point of the project.
The innovativeness of the project.
Check the track record of the team.
Verify the use cases of the project.
Remember, you need to find out if the ICO and IEO are legit, and the best way to check it is to see if the project already has an MVP. Along with that, you also need to ratify the team's social presence. Find the man behind the idea and check out his social activity. If you see that they aren't willing to share their real, public identity, it is most definitely a scam.
Malware 
Malware is invasive software that hackers use to infiltrate private computer networks to either control, destroy, or steal information. Before, hackers used malware to get all the essential information like credit card passwords and bank account information, and nowadays, they use it for cryptocurrency.
Suppose you have clicked on a phishing link from an email, social page, direct message, or a fake website. In that case, you may also have downloaded malware into your system, compromising the safety of your information. There is malware out there that changes the crypto wallet addresses when you paste it from a clipboard, so when you are pasting your address, it sends it to someone else.
Meaning all your hard-earned cryptocurrency vanishes without a trace. There is no single practice to protect your device from malware, but keeping an eye on which software has administrative control over your device and having an up-to-date, reputable virus scanner will help you a lot in stopping malware infestation.
Work With Secured Exchanges
So there you go. These are some of the most common cryptocurrency scams that Keep A Bit reviewed for you. We here at Keep A Bit care about your money and offer top-notch security for the traders who work with us. However, if you don't know what to expect from a cryptocurrency exchange, then here is the list you should follow:
DDoS attack protection
Two-Factor Authentication
SSL certificate
Сold storage for cryptocurrency funds
Level 1 PCI DSS (PCI Data Security Standard) certificate for further protection.
So that concludes the Keep A Bit review of the most common cryptocurrency scams. Hopefully, by now, you are aware of the various threats to your cryptocurrency aspirations.
Work in exchanges that offer perfect protection and has an interface that is easy to use. With that being said, we arrive at the end for now. We will come back with something new for you soon. Until then, see ya!